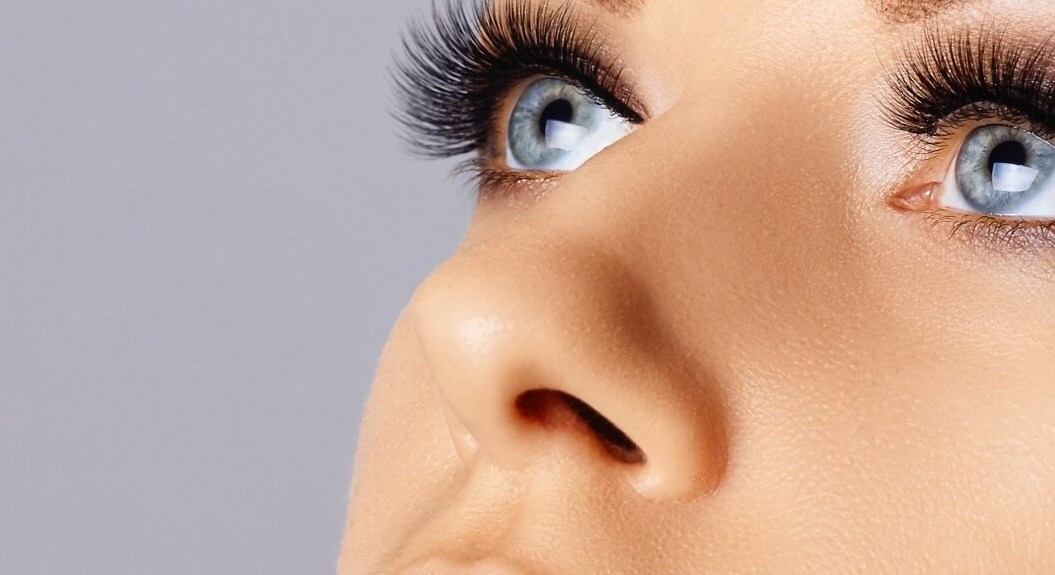 The Best Way to Curl Your Eyelashes
30 - 11 - 2021
The first thing we notice when a person walks up to us is their eyes. It could be the colour of their eyes, their eye shadow, or how long and beautiful their eyelashes look. We believe that eyes are the windows to the soul.
If eyes are truly the windows to the soul, it is only best you ensure that your window blinds are kept looking always. By window blinds, we mean of course eyelashes. The easiest way to achieve a beautiful look is to curl your lashes. Curled lashes make you look elegant and sophisticated. Pairing your curled lashes with a touch of mascara gives your lashes a fuller look and can transform your makeup from a 6/10 to a 10/10.
How to Curl Eyelashes?
Curling your eyelashes is no rigorous process, especially with the introduction of the eyelash curler tool. If you're not comfortable with having tools so close to your eyes, other conventional methods have been used over time. Our article provides various ways and steps to curl your natural eyelashes. They include:
Using an Eyelash Curler:
As the name implies, an eyelash curler is a tool that helps you curl your eyelashes with ease. If used properly, it yields beautiful results, making you look elegant. Having an eyelash curler eases the burden of having to curl your lashes yourself, and it helps get the job done in less time. At this point, you're wondering, 'how do I use this tool?' Not to worry, we have provided a helpful guide on using the eyelash curler
Choose the right eyelash curler: Your eyelashes are delicate, so you want to make sure whatever tool you're using on them is of good quality. At NobleLashesEU, we have the best eyelash curler available here. << Check Eyelash Curler>>
Warm up your eyelash curler a bit, preferably with your blow dryer. The keyword is to warm and not heat up the eyelash curler, so it doesn't cause any damage to your eyelashes.
Get your curler in position and make sure all your eyelash is gotten in the curler. Ensure that your skin is not captured by the curler. You can use a mirror as your guide at this point.
Start clamping in an upward position: Bend your curler to an upward position. Do this several times while taking a few pauses. Make sure to curl slowly.
After curling, you can touch up with mascara. This gives it a fuller look while also locking in your curl so that it stays curled for a long time. It is important to note that you first use your curler before applying mascara. This is because mascara hardens your eyelashes which make curling difficult to do after its application. Also, if eventually done, it gives your lashes an unnatural look.
Using Mascara:
If you catch yourself without your eye curler or you do not like having tools close to your eye's, using mascara is a great alternative for you. The best kind of mascara guaranteed to curl your eyelashes is waterproof mascaras. This is because if you use normal mascara and your lashes meet water, there's a huge possibility of them straightening out and returning to their normal shape. This may not be so great for people without naturally curled lashes.
Another great tip is to hold your lashes in a curled position after applying mascara. This can be done by lifting them at the base of your eyelid with a cotton swab until your mascara dries. This should help keep your eyelash in position after the mascara dries.
While it is great to have your natural eyelashes curled, we cannot deny that doing this process every day seems like a chore. This is especially to people with busy schedules. What then is the solution? Simple! The solution is purchasing ready-made curled lashes available in our store.
Having pre-curled lashes helps ease the burden of naturally curling your lashes every single day. It also gives you a sophisticated look, especially when paired with makeup, making your eyes look fuller and livelier.
Can I curl my false eyelashes?
The simple answer is NO, because they are made from a thermoplastic fiber and using a heated curler will damage those lashes. The result of curling false eyelashes is also an unnatural-looking blend of eyelashes. Though you can curl your natural eyelash before applying the false eyelash. False eyelashes already act as an alternative to having your natural lashes curled. Besides, the false lashes available in our store are curled to perfection, leaving you with zero reasons as to why you should try curling them again.
To wrap things up
Everyone wants to look good, and so looking good shouldn't involve a rigorous process. We have provided you with a very informative guide on how to curl your natural eyelashes and an easy alternative to curling your natural eyelashes. There's no other place to get your ready-made curled lashes than NobleLashesEU. We also sell all eyelash instruments such as mascara, tweezers, glue, and many more. For more tips on eyelashes-related topics, visit our blog today.