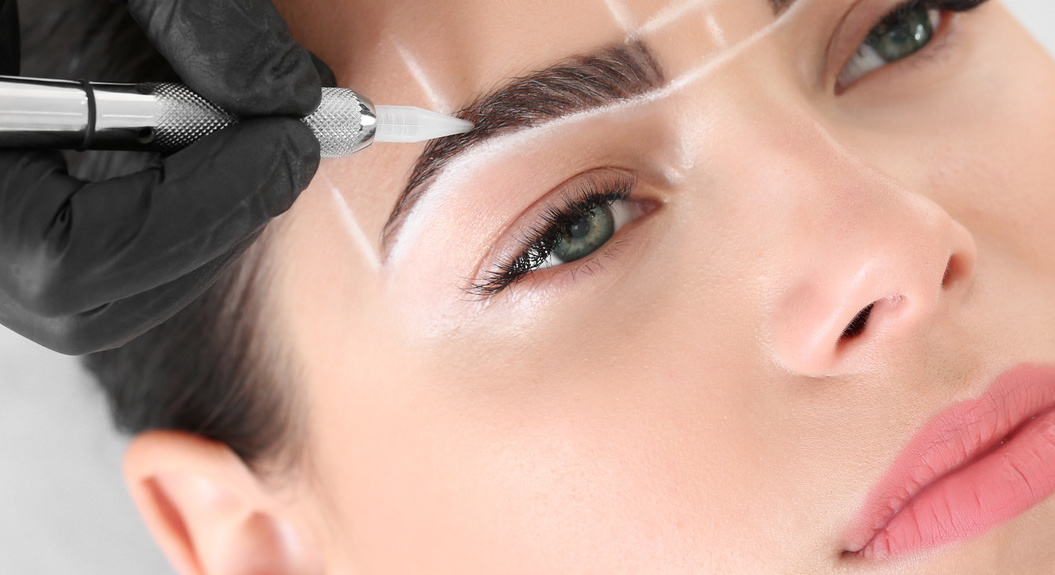 The perfect eyebrows - the magic of styling
24 - 02 - 2022
It is quite remarkable the transformation that having a well-styled eyebrow can make on the overall appearance of the face. Not having well-defined eyebrows is like a painting without a frame. Framing the face is precisely what styled eyebrows do, providing a definition of the eyes and drawing attention away from other areas. Getting your natural eyebrows to be as defined as you want them can be a tricky job. That is why you might need to consider eyebrow styling to get the look that you are after.
What is eyebrow styling?
Eyebrow styling can mean lots of different things including using make-up to define the overall look of the eyebrow. In our case, here at Noble Lashes, what we mean by eyebrow styling is using brow hair extensions and brow reconstruction techniques to achieve a well-defined arched eyebrow that lasts day after day. How this is achieved is by placing individual brow hair extensions into the natural eyebrow to fill out patchy areas. On top of this, you can use eyebrow tinkles and semi-permanent pencils to create enviable arches and seamlessly smooth eyebrows.
How long do eyebrow extensions last?
If you are considering an eyebrow extension, then you are probably contemplating how long it will last. The answer is around 10-14 days on average. This makes getting an eyebrow extension a great choice if you are about to go on holiday. Particularly in hot countries, you don't want to be wearing heavy makeup. The eyebrow extensions are fixed using glue and placed individually into your natural eyebrow to give you that wow factor and keep your eyebrows neat and tidy. You just need to watch out that if you go swimming, your eyebrow extensions may not last as long. Best to swim elegantly with your head above the water to keep your look set for the entire holiday!
Threading as an alternative to tweezing
Many people are used to tweezing their eyebrows regularly to keep them neat and tidy. However, what some people are not aware of is that tweezing does not have complete precision which is why you end up with different growth rates of different hairs as you have not plucked each and every one. An excellent alternative to tweezing is to thread. Threading is an ancient technique that originated in India and uses cotton to remove hair. It is a highly effective method with around 99% of all hairs removed around the area and the hair that grows back is much thinner over time. If you want to try threading then you can grab our Griffin Thread, which is by far the best in terms of strength and precision. If you are shopping for your salon, then you will certainly know that already!
Get the right eyebrow shape every time
As part of our eyebrows accessories, we stock a range of eyebrow templates which are an excellent way to ensure that you don't go over the lines and ruin your eyebrow style by overplucking. These templates are super easy to use and stick onto your face. They come in four different styles so that you can choose the one that suits your face shape. How do you know which eyebrow shape suits your face? Well, there is a handy rule that says you should always go with the opposite shape to that of your face. For example, if you have a long face then you want to try to make your eyebrows elongated and straighter to add width to your face. If your face is round, then a high arch gives more of a structured look to features. If your face is square, don't also make your eyebrows boxy. Keep the arches low and the edges soft to give more curve to your features. If your face is triangular, try keeping the arches low and make the eyebrows curved. If your face is heart-shaped, a nice, rounded arch and straight brow is the answer.
Map out your brows before you shape them
Once you have found the perfect shape for your eyebrows, you are going to want to map your brows before you shape them to ensure you achieve the desired effect. The last thing you want to do is pluck too high on one eyebrow and end up overcompensating on the other! As they say, your eyebrows need to at least look like sisters! To correctly map your brows, take an eyebrow pencil and hold it on the side of your nose and point it towards the corner of your eye. Where the pencil meets your eyebrows is where your eyebrows should start. Then hold the pencil again at the side of your nose and point it over the centre of your eye. Where it meets your brow bone is the place to put an arch. Finally, put the pencil back on the side of your nose and this time tilt it to the other edge of your eye. This is the point where your eyebrow should finish. It does not need to be any longer than this unless you are trying to create an illusion. After you have plotted the points of the eyebrow, you can use the pencil to draw out a rough shape to stay within so that both sides of your eyebrows turn out just the way you want them. You could even use one of the templates that we offer and cut them to size to match the points that you have plotted to show where your eyebrows should start and finish.