files/fotob/product-3758.png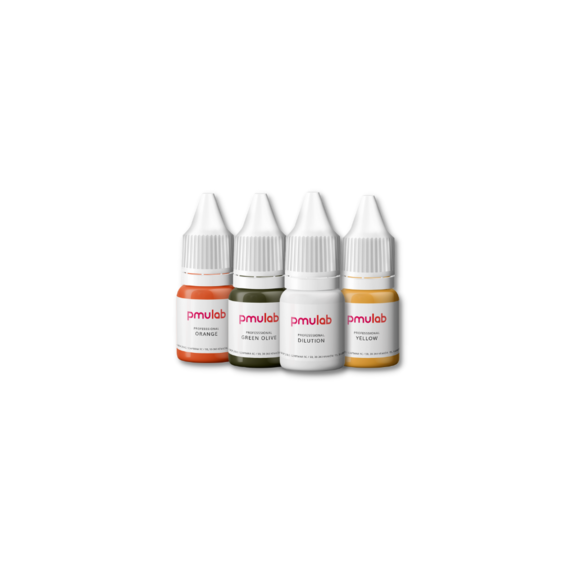 Express International delivery

Permanent makeup correction pigments 10ml PMU LAB
Product code:
PIGMENT_DO_KOREKCJI_PMULAB


Express International delivery

Product description
PMU LAB pigments for the correction of permanent makeup compliant with REACH - durable and safe pigments produced in the European Union. Tested in Polish laboratories. They were created by specialists. Their pigmentation is permanent and the color is intense. The skin heals quickly after the treatment and the effects are amazing. The appropriate composition of ingredients allows you to achieve an intense, but natural effect in line with the expectations of the linergist and the client.

Pigment for permanent makeup correction is a must-have in every linergist's beautician. It facilitates repair and obtaining the desired effect.

Capacity: 10ml

The offer includes as many as 4 shades:

DILUTION - irreplaceable pigment for permanent makeup correction. Very helpful in working on permanent makeup. It will be useful for every lingerist at work, it will significantly improve the quality of the service performed.

ORANGE - is a warm color pigment used to correct permanent makeup. Extremely useful in correcting poorly made lip makeup. Orange pigment helps in correcting too dark a color, neutralizes cool shades, thanks to which the make-up looks more natural, it also helps in covering up the pigment applied too far from the lips.

YELLOW - is a pigment with a warm shade used to correct permanent makeup. Putting the ink too deep into the skin or working with low-quality pigments lead to the formation of unsightly purple discolorations. Thanks to our product, you can correct the errors that have arisen. It facilitates repair and obtaining the desired effect.

GREEN OLIVE - is a pigment created to correct the red pigmentation of eyebrows. The olive shade is perfect for covering red and pink colors. Designed for brown and dark brown hair.
Opinions
Have you tested our product?
Log in
and share an opinion
- we try to be best for you, and your opinion will help us a lot!