files/fotob/product-698.jpg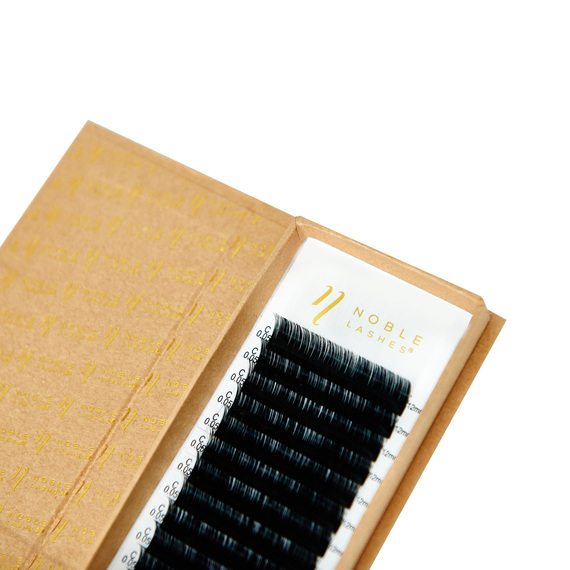 Express International delivery

Eco Volume Lashes for Extension Treatment
Product code:
ECOKONTENER
Eco Volume Lashes are innovative eyelashes designed for eyelash stylists. By purchasing Eco Volume Lashes, you help to protect nature.


Express International delivery

Product description
The beauty industry has struggled for long to combine a good quality of products with green solutions, lessening the negative impact on the environment. As environmental awareness becomes more and more widespread among clients, they often expect green solutions introduced into your business, allowing them to choose a product that has the good of our planet in mind. Here at Noble Lashes, we have created such a solution - our revolutionary Eco Volume Lashes line.
Eco Volume Lashes have been designed in a way to minimize their impact on the environment, created from the highest quality synthetic materials. Say no to eyelash extensions made out of natural fur - our synthetically-made replacements are not only much safer for the environment, but also provide much more gorgeous effects, with shine and softness previously unseen in the industry. You do not have to make compromises to care for our environment - choose Eco Volume Lashes!
Compare the curls of all lash lines from our offer! CLICK
Don't be indifferent - use Eco Volume Lashes!
Our Eco Volume Lashes utilizes a revolutionary packaging, which is entirely biodegradable. When compared with standard plastic boxes - the most popular type of packaging available on the market - our palettes have zero impact on the environment! We make use of special Kraft paper, resilient to damage. You don't have to worry about the paper packagings destroying after use - our palettes make use of innovative construction with reinforced sides, protecting the eyelashes inside from any hazard.
If you have not yet been convinced of the benefits of using our Eco Volume Lashes, let us convince you further. Not only does our eco-friendly line limit the use of plastic within the beauty industry, but the products are also cruelty-free, as they are not tested on animals. Many clients are aware of the problems that beauty products often create, as they damage natural habitats and harm defenceless animals. At Noble Lashes, we say no to such practices - let us save the environment together!
Available in many variants
Our Eco Volume Lashes are available in a variety of shapes and sizes, all of which you can easily customize with our online tool. This line of eyelash extensions is available in both C and D curl types. The C curl most closely resembles natural eyelashes, working perfectly with casual stylisations which clients intend to wear every day. The D curl type provides much more flair, with a lusciously curved shape that adds glamour worthy of even the fanciest social events, like wedding receptions.
You can also specify the desired thickness of the eyelashes, with three available sizes - 0.05, 0.07, and 0.1. All of the shapes and sizes of our Eco Volume Lashes are of deep black colour and lightweight structure that does not tire the eye and does not damage the natural eyelashes. With the introduction of our iconic Clean-Peel technology, the eyelashes are easily removed from the packaging, making the application much easier and comfortable as you work.
Details
| | |
| --- | --- |
| Number of Stripes | 12 (13 in MIX) |
| Curl | C, D |
| Thickness | 0,05; 0,07; 0,10 |
| Lenghts | 6-15mm, MIX |
| Packaging | Kraft paper |
| Material | Synthe |
| Clean-peel technology | YES |
Opinions
Have you tested our product?
Log in
and share an opinion
- we try to be best for you, and your opinion will help us a lot!