files/fotob/product-150.jpg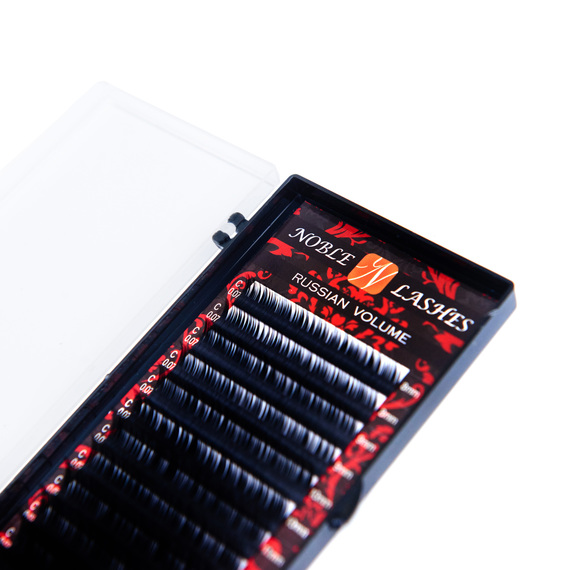 Express International delivery

Product code:
RUSSIANKONTENER
World-renowned fashion designers have been creating women's fashion outfits for years. A perfect style is not just a matter of fashionable clothes, but also a perfect makeup.


Express International delivery

Product description
Achieve a glamorous effect with Russian Volume Lashes
Recently, many clients move away from traditional, more natural eyelash extensions, opting for more dramatic composition instead. Our Russian Volume Lashes line is exactly what will make those clients happy, as these lashes provide an unparalleled volume, all achieved with high-quality materials that do not weight down the natural eyelashes and are unbelievably smooth. Russian Volume Lashes can create truly gorgeous stylisation, all the while staying fully safe to your clients.
Noble Lashes is a renowned producer of Russian Volume Lashes, providing high-quality products to the market for several years now. Our eyelash extensions are soft, durable, lightweight, and, most importantly, 100% safe to use. By using our premium products, you will ensure your clients' satisfaction, as they will be able to enjoy wonderful eyelash compositions suitable for both parties and social happenings, as well as day-to-day occurrences. 
Compare the curls of all lash lines from our offer! CLICK
What is a Russian Volume effect?
If you have not yet met with Russian Volume eyelash extensions, they are currently one of the most popular methods of eyelash stylisation available on the market. With Russian Volume, each bunch of eyelashes contains several connected lashes, creating a dramatic and glamorous effect with plenty of additional volume. This unique application method will allow your clients' eyelashes to stand out of the crowd, giving them a unique look, unlike any other lashes!
Even though Russian Volume eyelash extensions make use of a lot more individual lashes than regular 1:1 eyelash extensions, they are 100% safe for your clients due to their unique weight distribution which does not put any stress on the eyes. Russian Volume lashes provided by Noble Lashes are light, soft, and comfortable to wear. Allow your clients to enjoy a comfortable and glamorous look with the use of premium-quality extensions produced by Noble Lashes.
Customize your Russian Volume Lashes!
With the handy selection options available at our website, you can easily specify the type of Russian Volume Lashes you need! You can easily choose from as many as four different curl types, each of which comes with its unique traits and characteristics. The curl types available for our Russian Volume Lashes are C, C+, as well as D and D+. The C curl was created for clients who want a more balanced effect, while the D curl is all about the drama, creating a luscious look that will satisfy even the most demanding customers.
Furthermore, you can specify the thickness you wish your eyelash extensions to have, ranging from as little as 0,03 mm all the way up to 0,20 mm. Each palette contains 12 rows of eyelashes of various lengths, all packed in a stylish carton tray with an elegant front and a sophisticated design on the inside. With the use of innovative Clean Peel technology, the eyelashes are extremely easy and comfortable to take out of the box and do not leave any glue marks, making your work as enjoyable as possible.
Details
| | |
| --- | --- |
| Number of Stripes | 12 (13 in MIX) |
| Curl | C, C+, D, D+ |
| Thickness | 0,03; 0,05; 0,07; 0,10; 0,15; 0,20 |
| Lenghts | 6-15mm, MIX |
| Packaging | Plastic |
| Material | Synthetic |
Opinions
Have you tested our product?
Log in
and share an opinion
- we try to be best for you, and your opinion will help us a lot!