files/fotob/product-3208.jpg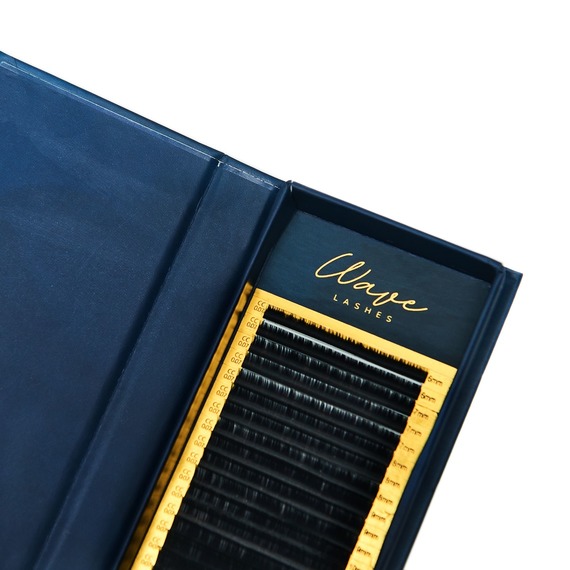 Express International delivery

Product code:
WAVEKONTENER
New line in Noble Lashes family - Wave Lashes. Made with special care and innovative methods for better work process. Perfect for classic method as well as volume. 


Express International delivery

Product description
Professional Wave Lashes by Noble Lashes
New in Noble Lashes - Wave Lashes dipped in ocean eco packaging.

Perfect for creating fans using every method with lash tweezer. They will also work well for creating fans in the fingers. As many as 95% of testers found the glue strip to be well suited to the method that they create fans.

The deep and delicately shimmering black of the Wave lashes will bring out the gorgeous look of your client. They are also characterized by velvety softness and unique lightness. The lashes "magnetically" form fans, making it fun and fast to work with them. With an increased number of strips and better lining, the lashes will meet your expectations even better.
Our palettes have been enriched with the new EASY PEEL technology, which makes it easier to peel off the eyelash strip! The pattern of the new palette is protected and registered at the European Union Intellectual Property Office (Comunity Design CD 009170616-0001).
New packaging will be successively replaced, meanwhile you can already get them in sizes: C 0.07 length 7,10,11, and CC 0.07 length 8,10,11,MIX, CC 0,05 length 10, 11 i M 0,07 MIX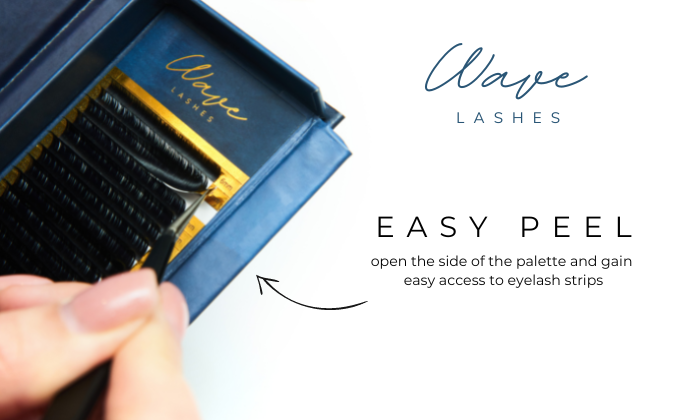 Features of Wave Lashes:

- 20 strips of eyelashes with indication of length, twist and thickness

- narrower, ergonomic palette

- gold-plated bright stripes with a width of 2 mm

- light, soft and slightly shiny lashes
Our palette has been created from biodegradable material which promotes environmental protection. Did you know that currently as much as 70% of the Earth's area is affected by marine pollution and overexploitation? Additionally, 70% of the globe is covered by water.

With the launch of our Wave Lashes line, we want to make a real difference. 7% of proceeds from the sale of new eyelashes will be donated to the MARE Foundation, whose mission is to protect marine ecosystems, especially in the Baltic Sea. The Foundation is fighting for a future where society will have environmental sensitivity and awareness and live in harmony with the seas and oceans. The action lasts 70 days.

Support the action by testing Wave Lashes!



Wave lash curls comparison:

Wave Lashes B = Russian Volume C

Wave Lashes C = Russian Volume C+

Wave Lashes CC = Russian Volume D
Compare the curls of all lash lines from our offer! CLICK
Make your lash application even more enjoyable with Wave Lashes from Noble Lashes.

Available in B, C and CC curls.
Details
| | |
| --- | --- |
| Number of Stripes | 20 |
| Curl | B, C, CC, M |
| Thickness | 0,05; 0,07; 0,10 |
| Lenghts | 5-14mm, MIX |
| Packaging | Kraft paper |
| Material | Synthetic |
| Clean-peel technology | YES |
Opinions
Have you tested our product?
Log in
and share an opinion
- we try to be best for you, and your opinion will help us a lot!